Outlet 2018 Newest JUNYA WATANABE Smoothleather ankle boots Discount Explore Cheapest For Sale zKWqbNPugW
SKU61672826443246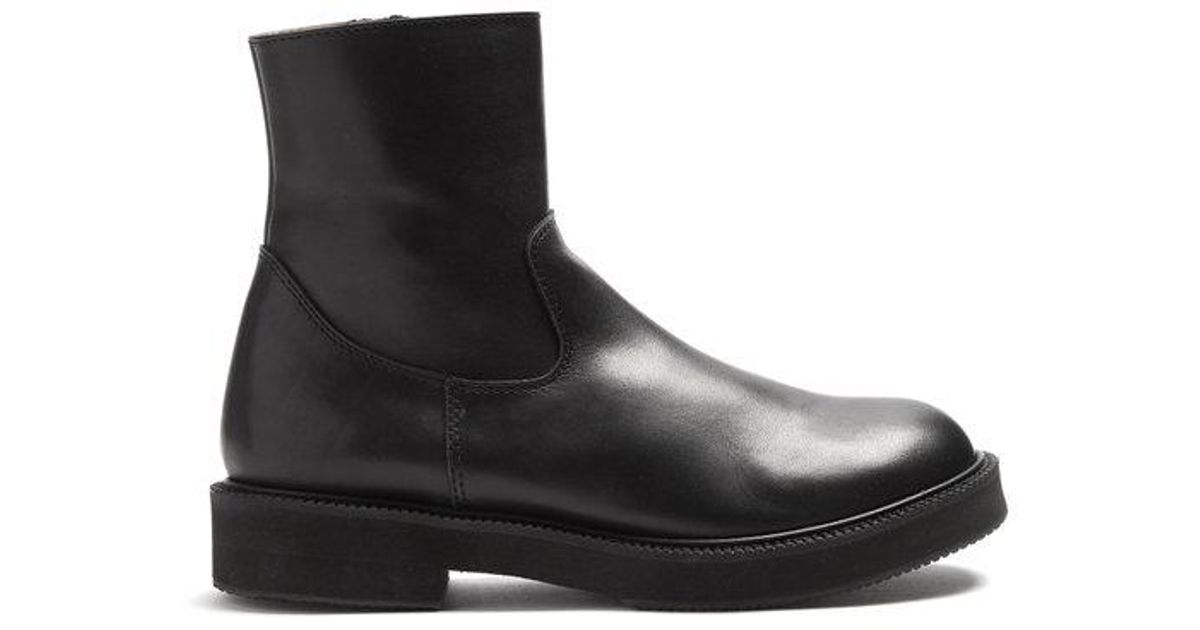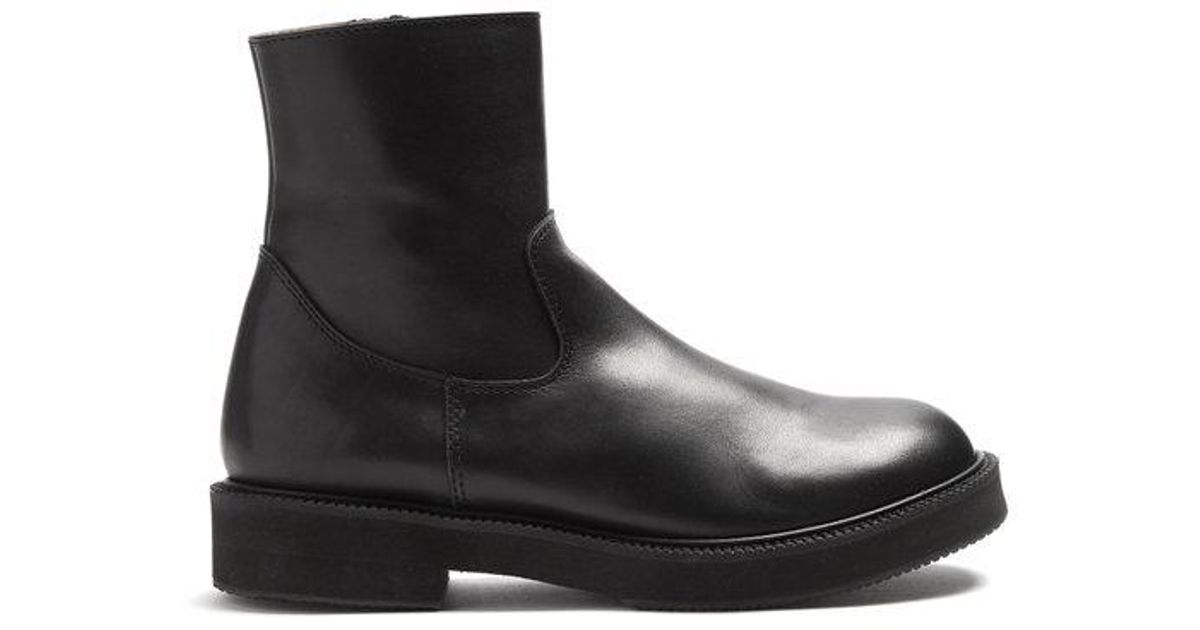 Library Books
Rather than spend money on a bunch of new books for our road trip, I stopped by the library with Chase and picked up some books from the library that I had a feeling he'd enjoy. Since he's into almost any book featuring trucks, dinosaurs or animals, I picked books featuring pictures of these toddler favorites and he seemed to enjoy flipping through some new-to-him books. Our library also has a pretty great selection of board books for little ones who might be more likely to rip the pages of bigger books.
Portable DVD Player
We are rather limited with screen time for Chase in our house (mainly because he becomes a complete zombie in front of the TV and super cranky when we turn it off) but when we travel, all bets are off! I still don't like to use the portable DVD player until it's absolutely necessary when we travel, but there's no denying that it absolutely saved me during critical moments of our drives to and from Florida when Chase was quickly becoming extremely antsy and fussy. I bought a new Paw Patrol DVD from Target before our trip and he absolutely lit up when I turned it on. The best way to transition him away from the DVD player seemed to be during our pit stops for gas or bathroom breaks when he'd get out of the car, run around for a bit and then I'd switch him to books, a snack or an activity rather than the DVD player when I loaded him back into the car.
Stickers
Chase LOVES stickers and they entertain him for quite a while, mainly because he's right at the point where he can usually manage to get the stickers off the pages by himself but it takes him some time and concentration. This worked well for our road trip and I had some sheets of stickers for him to use to put onto pages of his invisible ink book once it was all colored and done.
Favorite Imagination Toys
I'm sure most parents out there know what toys entertain their little ones best and now that Chase is using his imagination more and more, I made sure to pack some of the toys that I see him use in our house all the time to create different make believe scenarios. He loves his cars and will make them race and talk to each other, so packing a few of his favorite race cars and passing them back to him and planting some kind of "imagination seed" in his mind ("I think Cobra is faster than Lightning! What do you think!?") often got him started on a make-believe journey. He also loves playing make-believe with his Little People farm animals , so I packed a few of them as well!
Electronic Toys
We have a few electronic toys Chase loves in our house but many of them are a bit overused, so they weren't a huge hit on this road trip but I think they absolutely WOULD be if they were new for your little one or if we hid them for a few months and brought them back out before a road trip. Some of Chase's favorites include: VTech Touch and Teach Word Book , Fisher Price Laugh and Learn Tablet , Buy Authentic Online Discount Low Shipping Fee Camper Womens Borne LowTop Sneakers HIEaj
, Daniel Tiger Cell Phone
Finally, monoliths have the advantage that they're generally easier to setup, test and debug. A developer can get the single thing running and be off to the races. If there are bugs, they don't have to jump through the complexities of a distributed system and multiple repositories to fix. While tracing might help with this kind of debugging in services-based designs, it has an implementation cost and overhead.
I've been thinking about this pattern while we've been designing out the next generation of AlexaChung Embellishedstar velvet loafers Fast Delivery Cheap Top Quality Best Cost Clearance Pictures M7YHXmdU
. We're going to be pulling InfluxDB , Kapacitor (processing, monitoring, alerting), and Chronograf (UI, dashboards, admin) together into one cohesive whole ( Telegraf will still act as a satellite collection agent). From the beginning, it will be designed as a multi-tenanted system that provides much more than just a database for storing and querying time series data.
The user-facing portions of the product will be an API, presented over REST or gRPC, and a sleek web UI. What it looks like behind those user facing parts depends on the deployment scenario. In the cloud, it will look like a complicated SaaS application architecture consisting of many services. On a developer laptop, it may look like a single binary monolithic application that exposes the same API and UI. In an enterprise on-premise deployment it may be some other architecture.
The idea is that the cloud platform will address scalability and handling many tenants while the monolith will give the developer or user a consistent experience whether working on their laptop, a single deployed server, or our cloud platform. Ideally, they would be able to seamlessly move data from one place to the other and work with it in the same way from an API standpoint. Supporting this kind of deployment scenario is my original motivation for this kind of structure. This could just be a matter of creating the user API and designing down from there, but I'm also trying to think about how to get the best code reuse in the libraries, services, and test suites to support both.
Ok, let's dive into an example so we can start to think about how to design this thing. First, we start with the API that we want to support. We'll use a gRPC spec with just the service definition. I'm using gRPC because it's a nice declarative way to define an API. Converting it into a RESTful interface is an exercise for later. Here's the service:
For the purposes of this example, we don't really need to think about the messages in the requests and response. This is just a subset of what we'll be doing overall, but it's enough to illustrate the concepts.
We have the concept of an organization, databases, writes, queries, and Kapacitor tasks running in the background. If we're building a monolithic application, we could simply take the libraries from those projects and piece them together into a single binary that exposes this API.
In order to characterize the biological properties of human immunodeficiency virus type 1 (HIV-1) variants from different tissues (peripheral blood mononuclear cells [PBMC], lymph node, spleen, brain, and lung) of one patient, we have chosen long-range PCR to amplify virtually full-length HIV proviruses and to construct replication-competent viruses by adding a patient-specific 5' long terminal repeat. To avoid selection during propagation in CD4+ target cells, we transfected 293 cells and used the supernatants from these cells as challenge viruses for tropism studies after titration on human PBMC. Despite differences in the V3 loop of the major variants found in brain and lung compared to lymphoid tissues all recombinant HIV clones obtained showed identical cell tropism and replicative kinetics. After infection of human PBMC these viruses replicated with similar kinetics, with a slow/low-titer, non-syncytium-inducing phenotype. In contrast to the prediction of macrophage tropism, drawn from the V3 loop sequence, none of these viruses infected monocyte-derived macrophages. The challenge of blood dendritic cells by these recombinant viruses in the presence of tumor necrosis factor alpha, granulocyte-macrophage colony-stimulating factor, and interleukin-4 resulted in a productive infection only after adding stimulated CD4+ T lymphocytes. Therefore, the biological properties of the HIV-1 variants derived from nonlymphoid tissue of this patient did not differ from those of HIV-1 variants from lymphoid tissue with respect to tropism for primary cells such as PBMC, macrophages, and blood dendritic cells.
Hepatitis C virus (HCV) type 4 is the predominant genotype found throughout the Middle East and parts of Africa, often in association with high population prevalence as in Egypt. To investigate more fully its evolutionary relationship with other genotypes of HCV, and to study its overall genome organization, we have determined the entire sequence encompassing the coding region of the genotype 4a isolate ED43, obtained from an HCV-infected individual from Egypt. The sequence of ED43 contained a single open reading frame encoding a polyprotein of 3008 amino acids (aa), smaller than that reported for other HCV genotypes which vary from 3010 aa to 3037 aa. The nucleotide and amino acid sequences were compared with the full-length sequences already reported for genotypes 1a, 1b, 1c, 2a, 2b, 2c, 3a, 3b and those of isolates JKO49 and JKO46 described as types 10a and 11a. The differences in length of the polyprotein originated in variable regions in the E2 and NS5A genes. The complete sequence of ED43 confirmed the classification of type 4 as a separate major genotype.
Hanley JP

, Jarvis L

, Hayes PC

, Simmonds P

, Ludlam CA

.
1997. Hepatitis G virus infection in haemophiliacs: Patterns of viraemia and severity of liver disease
THROMBOSIS AND HAEMOSTASIS
, pp. P1843-P1843.
Hepatitis C virus (HCV) genotype 6a is found in a restricted part of South East Asia, including Hong Kong, Macau and Vietnam. We determined the full length coding sequence of a type 6a isolate (EUHK2) obtained from a Hong Kong blood donor. The sequence of EUHK2 contained a single open reading frame coding for a polyprotein of 3018 amino acids, within the range of 3008 to 3037 for other HCV genotypes. The full length sequence of EUHK2 showed 30.3%-32.9% nucleotide (24.3%-29.4% amino acid) sequence divergence from genotypes 1-4, but only 27.7% (20.7% amino acid) divergence from JK046 ("type 11a"). These similarity values were intermediate between those of other HCV genotypes (minimum 28.4%) and between subtypes (maximum 25%). The close evolutionary relationship of EUHK2 with JK046 was further indicated by their grouping together by phylogenetic analysis.